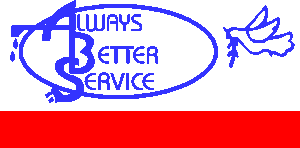 Plumbing/Electrical/Heating & Air Conditioning
Serving Polk County And Surrounding Areas Since 1977
Licensed, Bonded and Insured for your Protection






ABS means different things in different parts of the country, to different people, but since 1977 in Bolivar, MO, though, it has meant prompt service, quality materials, quality workmanship, and added value to your property.
Rev. Johnnie Hoover (dad) and wife Ella (mom) started ABS Plumbing & Electric out of their home in 1977. Mom came up with the name ABS. They wanted to Always provide Better Service to the community and customers they served.
Dad experienced some health problems about 1990. In 1993 was rushed to the hospital and found out he had had a heart attack. After which in 1994 had bypass surgery. In consideration of the company's future, he offered the company to Beckie Hoover Tegethoff, his third daughter, in the summer of 1993.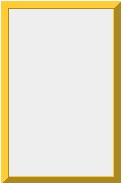 The difficult we can do now, the impossible takes just a little longer!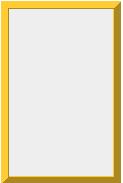 Nothing is impossible, except, the happiness of some people
Beckie Hoover Tegethoff, with husband Aaron "Bud" Tegethoff, moved from Memphis, TN to Bolivar, MO to accept the offer. The company continues today, striving, to fulfill those same values the company was founded on in 1977.
Since 1994 the company has experienced growth in all areas of service. We are always working on new products and services to bring to you, our loyal customers, which will be of value. This Web Site is just one other way of trying to go the extra mile to bring a convenience to you and try to serve you better.
As individuals we will listen to you, our customers, in order to better serve your needs. As humans we try to, but cannot always, be perfect. As a company we strive to serve you with promptness, quality, and value. If we have fallen short of your expectations, let us know. If you had a pleasant experience with us
LET SOMEONE ELSE KNOW.
©2006 alwaysbetterservice.com